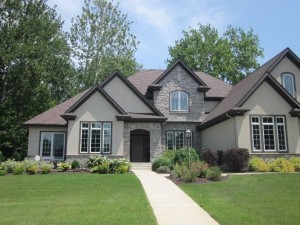 Sun Control Center is a retail window tinting company serving both residential and commercial properties throughout Northern Indiana, Southern Michigan and Northwest Ohio including cities like Fort Wayne, South Bend, Elkhart, and Mishawaka.
At Sun Control Center, we do more than simply sell and install high-quality window film. Our window tinting service is designed for both home and business settings. It will provide you with superior sun control, added safety & protection from break-ins, extra money in your pocket by reducing your energy costs, protection from ultraviolet rays, furniture and upholstery fade protection, sun glare reduction and much more. Call Sun Control Center today and start enjoying the benefits that our quality 3M window tint can offer you, your family, friends or employees.
If you own a home or business in our service area, the benefits of our commercial and residential window tinting services are just a phone call away. We are confident that once you learn what our 3M window tint products can do for your office or residence, you will be on the path to enjoying a safer and more comfortable indoor atmosphere for many years to come.
With 40 years of experience in the window film industry you can trust us, at Sun Control Center, to respect your property each and every time we complete a job, all while improving the look and feel of your windows.
We take great pride in being available for our customers so give us a call today for the best window tinting in Fort Wayne and South Bend IN.
Are you wondering if your city is located in our service area? Give us a call today at 1-800-662-8468